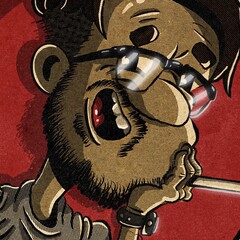 Jovan Tubic
Illustrator, 2D artist, character designer
Bijeljina, Bosnia and Herzegovina
Summary
Hello there!
My name is Jovan Tubic, I am a geotechnical engineer who likes to do animations, illustrations, caricatures, character designs, etc. I do all of these with passion and I'm ready and willing to learn and improve every day. I use traditional ways of drawing as well as iPad Air 4th generation for making digital art and animation. Software I usually use for digital art and animation is Procreate, but I also sometimes use Adobe Illustrator & Autodesk classic. Also, for technical drawings I use AutoCad, I am highly skilled in that software. You can check out my artworks on my Instagram page. I'm interested in freelancing, mostly 2D illustrations, drawings, character design and 2D animations. If you think this fits your requirements feel free to contact me!
For AutoCad and Adobe Illustrator I earned LinkedIn Skill Badge.
For other Licenses & Certifications & other informations, check out my LinkedIn profile!
Skills
Digital art
Illustration
Digital Painting
Digital illustration
2D Animation
2D artist
Software proficiency